October 16 - No news reported
October 8 - Are you ready for our annual fall banquet?
September 20 - In observance of National Farm Safety and Health Week, the National Corn Growers Association (NCGA) is looking at a particular accident that is unique to the farming community – combine fires.
It's a problem that's not totally unavoidable, even if you're careful. That's because potential fuel sources – leaves, stalks, husks, dust, etc. – are in constant contact with exhaust, bearings and electrical wiring on your farm equipment. The risk is ever-present.
"Equipment fires are not only dangerous but are often extremely costly for farmers," says NCGA President and Maryland farmer Chip Bowling. "During this busy season, a fire can halt harvest work in an instant, causing property damage and consuming valuable time. Building risk management practices into your harvest schedule could end up saving both time and money."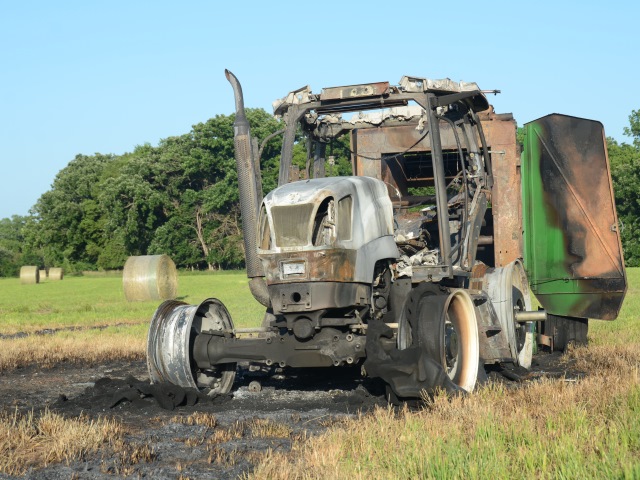 To minimize risk, NCGA recommends the following best practices for farmers.
1. Clean your equipment. Did you know 75% of all machinery fires start in the engine compartment? A thorough clean will help it to run cooler, operate more efficiently and greatly reduce the risk of fire. Use a pressure washer or high-pressure air to remove caked-on grease, oil and crop residue.
2. Keep it clean. That includes blowing off dry chaff, leaves and other material frequently. Also, look for possible leaking fuel, oil hoses, fittings or metal lines. Don't put off repairing any discovered leaks.
3. Eliminate risky heat sources. Bowling points to exhaust system surfaces that contain flammable material in particular. Check that the manifold, muffler and turbocharger are in good condition and leak-free. Again, make repairs immediately upon discovery.
4. Check for signs of wiring damage every day. Frequently blowing fuses and intermittent circuit disruptions are two signs there could be a short or loose connection in the system. Also check for worn bearings, belts and chains frequently.
5. Always keep a fully charged fire extinguisher nearby. And don't underestimate an equipment fire – they're dangerous! Immediately exit the vehicle, maintain a safe distance and call for help immediately.
NCGA recommends reading these additional fire safety and prevention tips from Iowa State University.
article from www.Agweb.com
September 11 - Please take a moment to remember the families of the heroes we lost in New York (World Trade Center), Washington D.C. (Pentagon) and Shanksville, PA. (Flight 93).
Sept. 11 - I got this emailed to me...I have an Allis Chalmers Model 66 All-Crop Harvester. We have used it the last 6 years or so to harvest our small grain crops of a few acres. This machine works and runs well. We are moving out of the country and cannot take this with us. I need to sell this machine and it would be a travesty if some scrap iron guy purchased this as scrap. I am hoping that I can find a good home for this. I would consider any reasonable offer.
If you are able to spread the word to find a good buyer and home, it would be greatly appreciated. Anyone interested can email or call me at home (leave message). I am located near Glenwood MN.
Thank you.
Richard Olsen 320/634-4750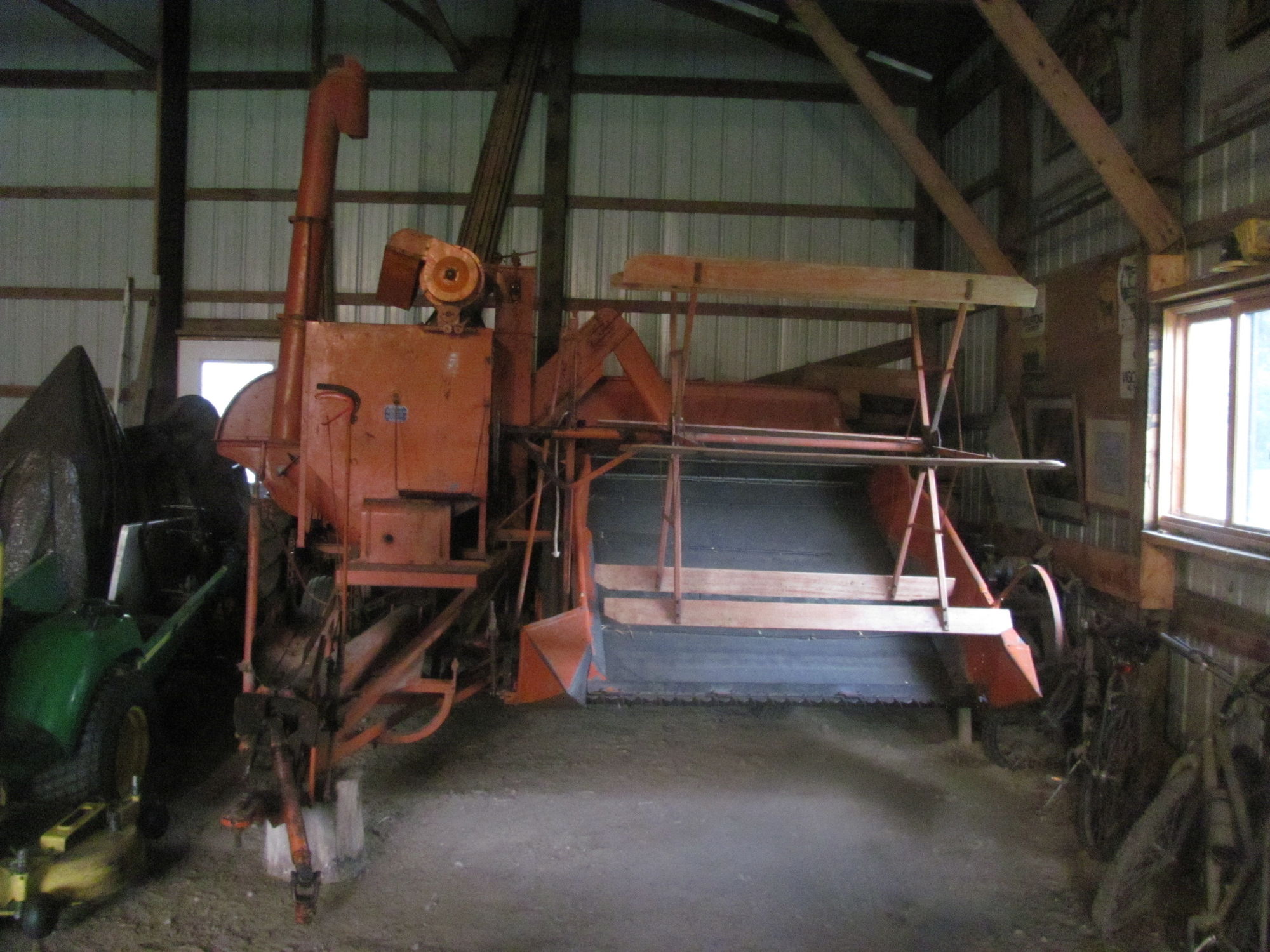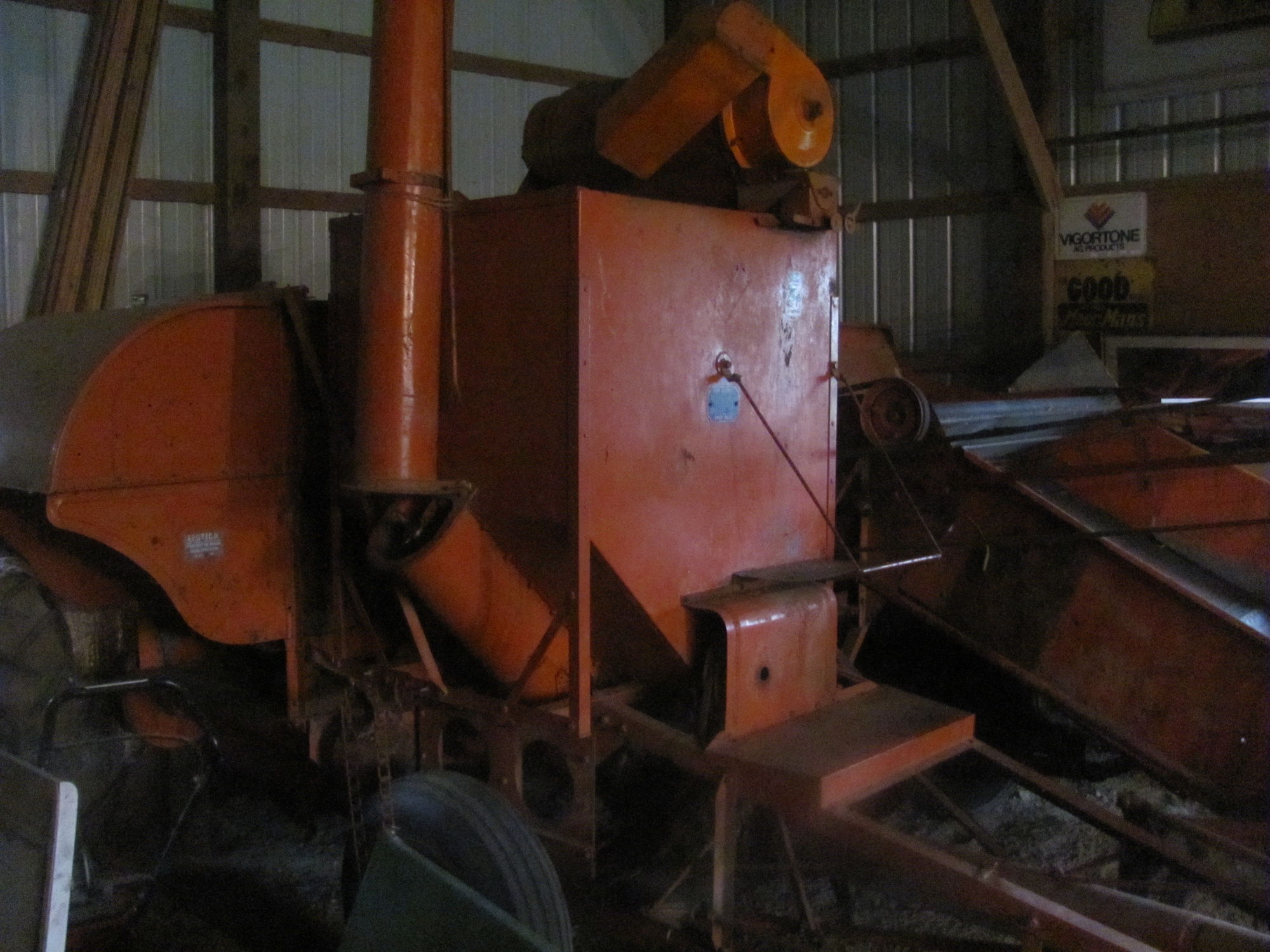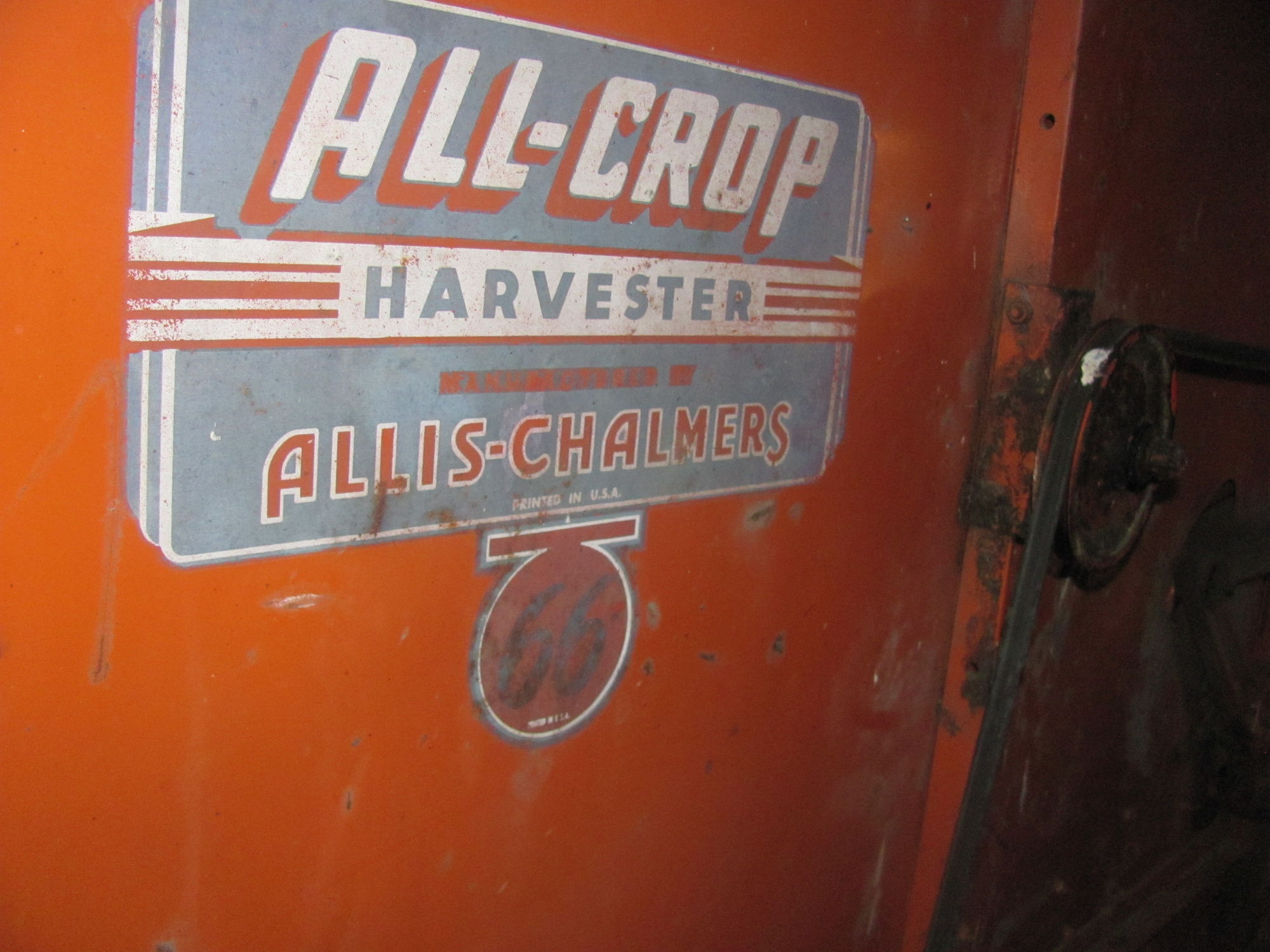 August 29 - I hope life slows down some. I am going to post pictures eventually....BUT here are some winners from the Quilt Show:
Quilt - Roger Swart of New London, MN
Red Barn Retreat - Susan Kaap of Watertown, WI
Craft Optics - Sue Fatka of Paton, Iowa
Task light & iron - Darlene Gould, MN

Thank you to everyone that spent their talents on the quilts and to our Quilt Committee. Thank you to Nancy Shipansky, Dottie May and to Ruth Peterson!
August 15 - We have had calls and emails regarding the show dates for 2017. We always will have the show on the fourth full weekend of July.......that makes the 2017 show dates as July 21 - 23, 2017. Plan to make the trip and see the largest all Allis-Chalmers show!
August 15 - Please accept my apologies as that I have not been here updating as I should have, but family issues have had me distracted.
2016 / 25th Anniversary Orange Spectacular compared to 2015 Show Results:
2016 Attendance for the show was: 2015 Attendance Comparison
Friday - 2337 2091
Saturday - 5619 7156
Sunday - 1795 1873
Totals 9715 11, 120
Tractors 193 (includes 9 - D21's) 218
Lawn and Garden 67 125
Industrials 8 10
Other 3 (includes crawlers) 18
Military 1 9
For everyone who came to the show, helped with set-up and tear down, worked the show, brought in tractors, garden tractors, machinery, field demo prep and demos on Friday and later harvesting, patronized our vendors (food, toy and craft, and swap meet), participants in the quilt show....you know if you helped make the show a success.....We wish to express our THANKS and what to say "Thank you to each and everyone of you!"
July 27 - Winners of the tractor raffle are -
1st Prize Allis Chalmers D-12 Tim Orr Houston MN.
2nd Prize $1500.00 Tom Collin Stockbridge MI
3rd prize $1000.00 Austin Dahl Richmond MN
Thank you to each and everyone of you who supported the Orange Spectacular and the Upper Midwest A-C Club!

July 23 - We got wet, today!!!!! Rain started at 10:05 today and dropped about 2 1/2 inches. All of us went to the buildings (Toy and Craft & and the Indoor Tractor Display Building) and waited out the storm.....the show, in a sense, did not stop. Our Swap Meet was halted but the seminars, toy and craft and food vendors continued. The next rain storm hit at 1:55 and dumped another 3 inches on Hutchinson.
Baxter Communication was on the grounds today videoing and interviewing many people and tractors today. Here, Brian Baxter and videographers assist in the interview of Darrell Grams, Sr., his family and their tractor collection.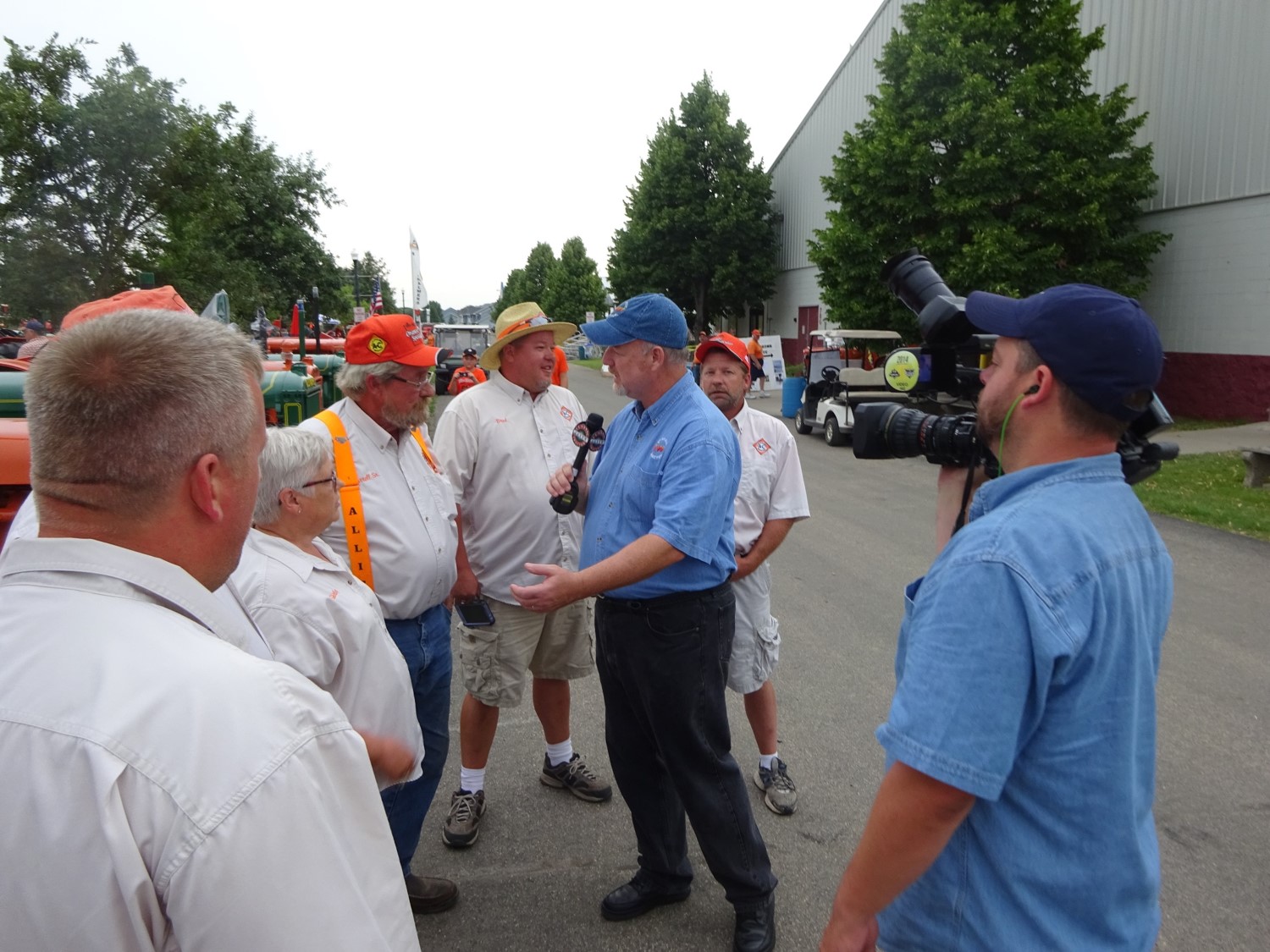 The sales tables were bustling with business while the downpours happened.
During the rain....seminars and conversation continued...and the rain continued to fall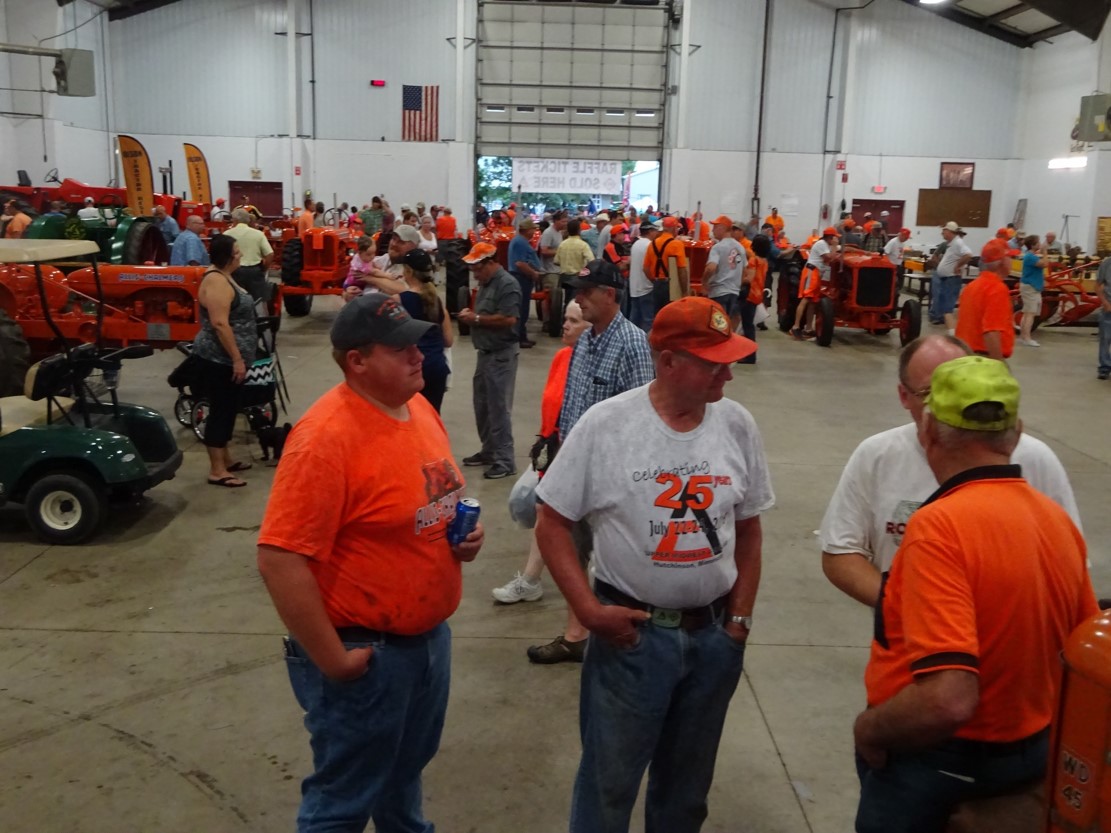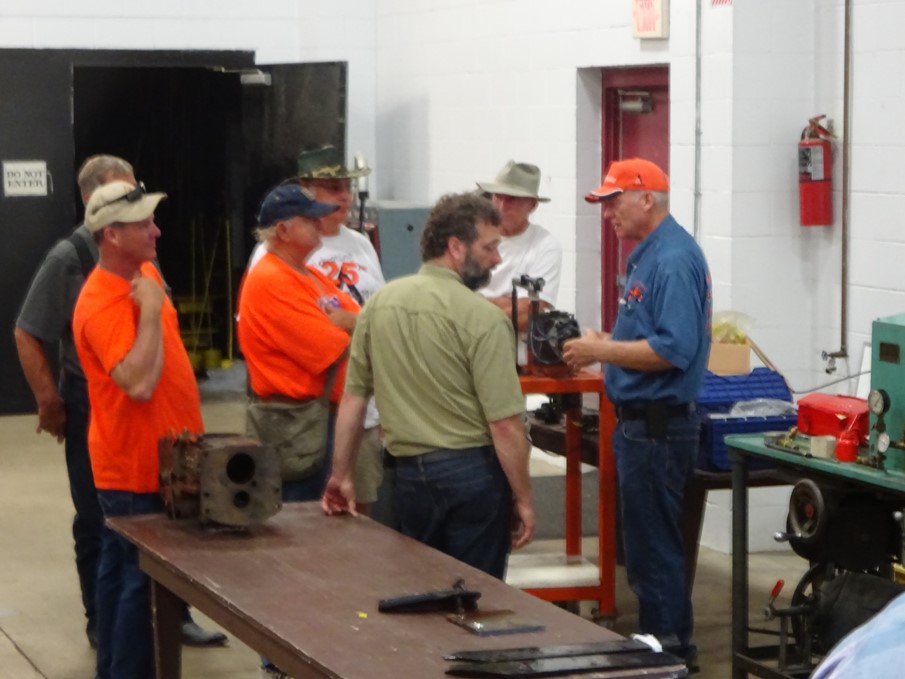 After the rain...as soon as the rain stopped (or to a sprinkle) our guests were out looking at the tractor displays! The children could care less at that point....
The Blue Ribbon Winner of the First Annual Quilt Contest is Betty Broitzman of Ashville, N.C.
Father and Son, accepted the winning ribbon.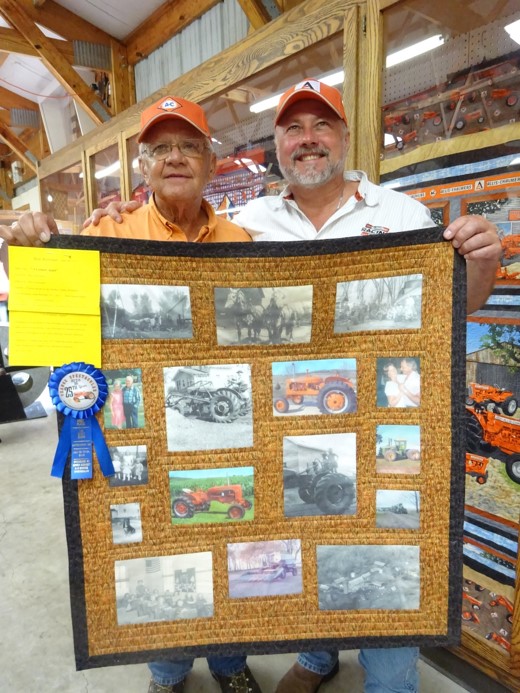 Bruce Franzen and Matt Wosmek are retrieving a guest's trailer from "Lake Allis-Chalmers ".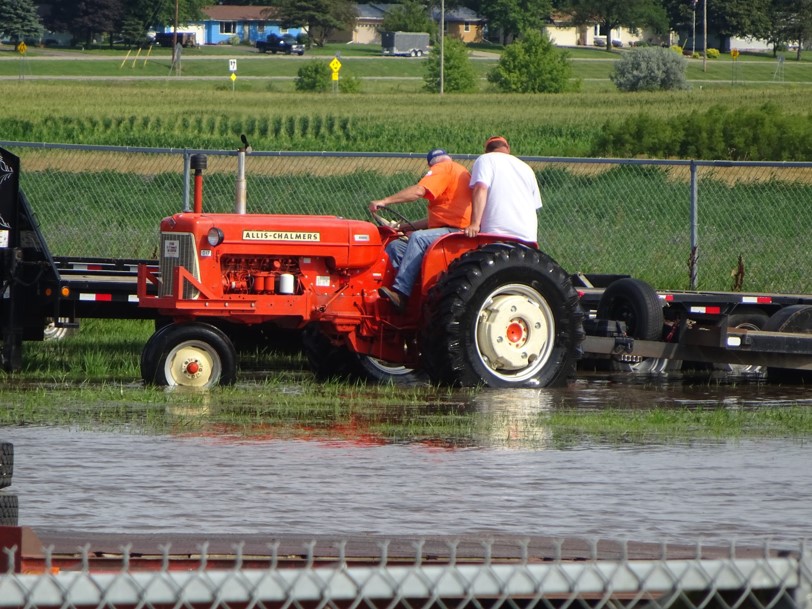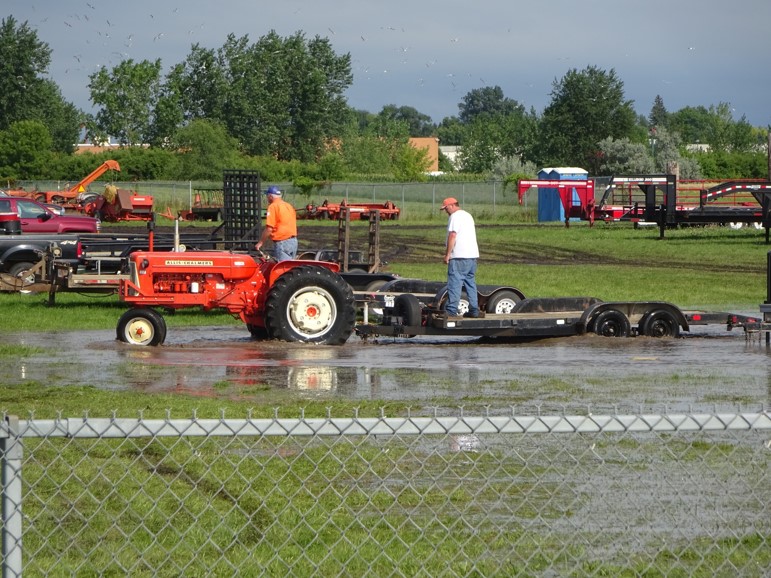 Tomorrow, Sunday....we will have to evaluate the grounds to see if we can move across the lawn for a parade. We will have to see if the field demo guys have any plans to do anything in the field. Mother Nature took over.....we are trying to show our guests what the Orange Spectacular has to offer. Lots of swap meet deals left, many toys and crafts from vendors are looking for new homes, and club merchandise are waiting to be sold. Please, plan to come for the day....not over a dozen tractors have left. So the grounds are full of tractors, yet! The weather sounds favorable for a great last day of the show. Tractor raffle, Quilt raffle and Children raffle will still go on as planned. We hope to see you then! "Thank you for everyone's cooperation and patience today during the rain storms!"
July 23 - We had our Scholarship Fund auction this evening and the Bumble Bee 12 goes to Chesaning, Michigan. The proud new owner and winner of the auction was Paulette Mallory!
-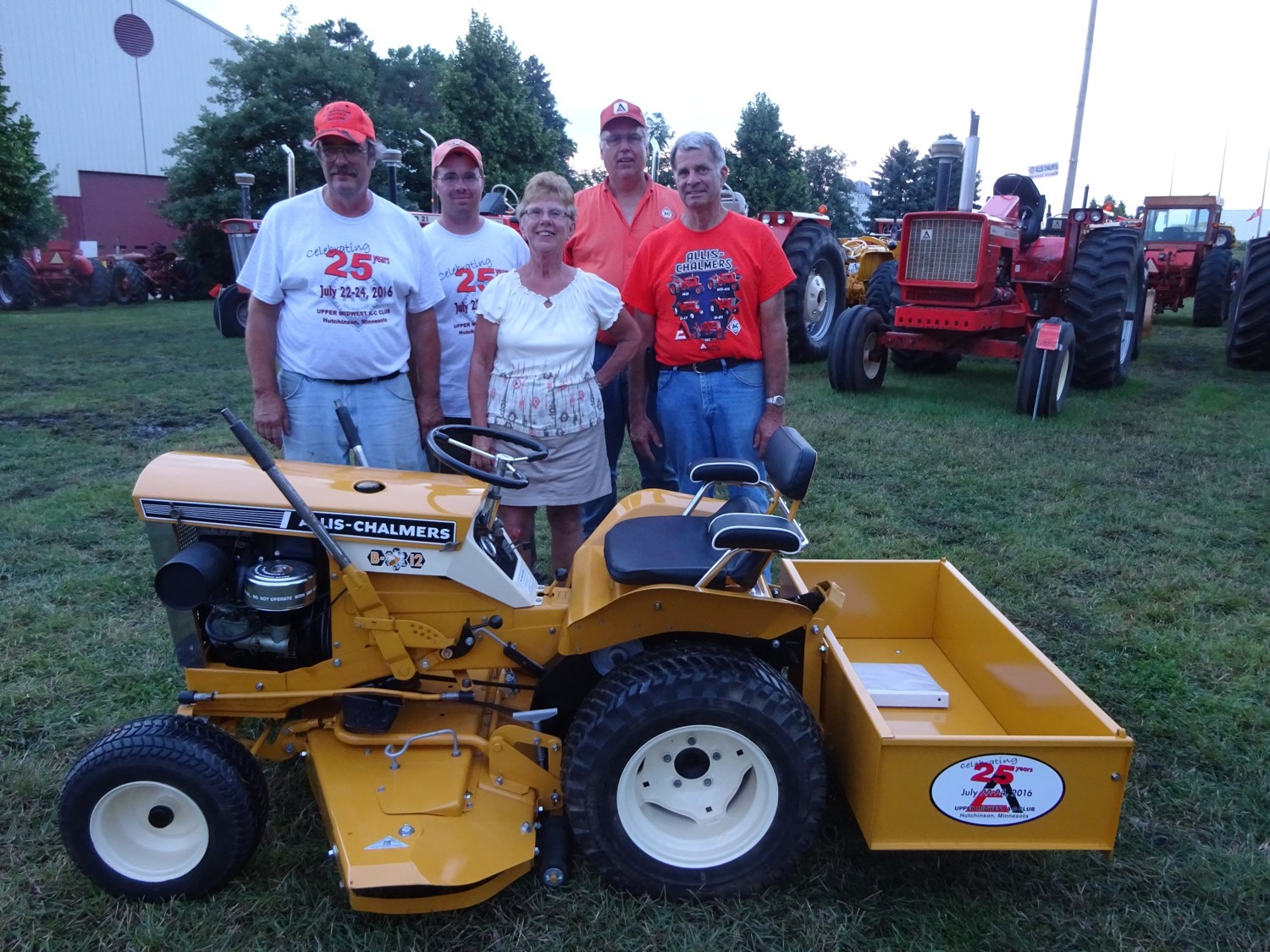 Paulette was generous enough to pay $1850.00 to the Upper Midwest A-C Club's Scholarship Fund. "Thank you, Paulette for your generous donation!!!"
July 22 - WOW!!! We had a heck of a day! So many tractors have come in today...2337 attendance. That compares to last year to 2091. It was hot today, but there was a breeze...it helped but it was not a very comfortable day.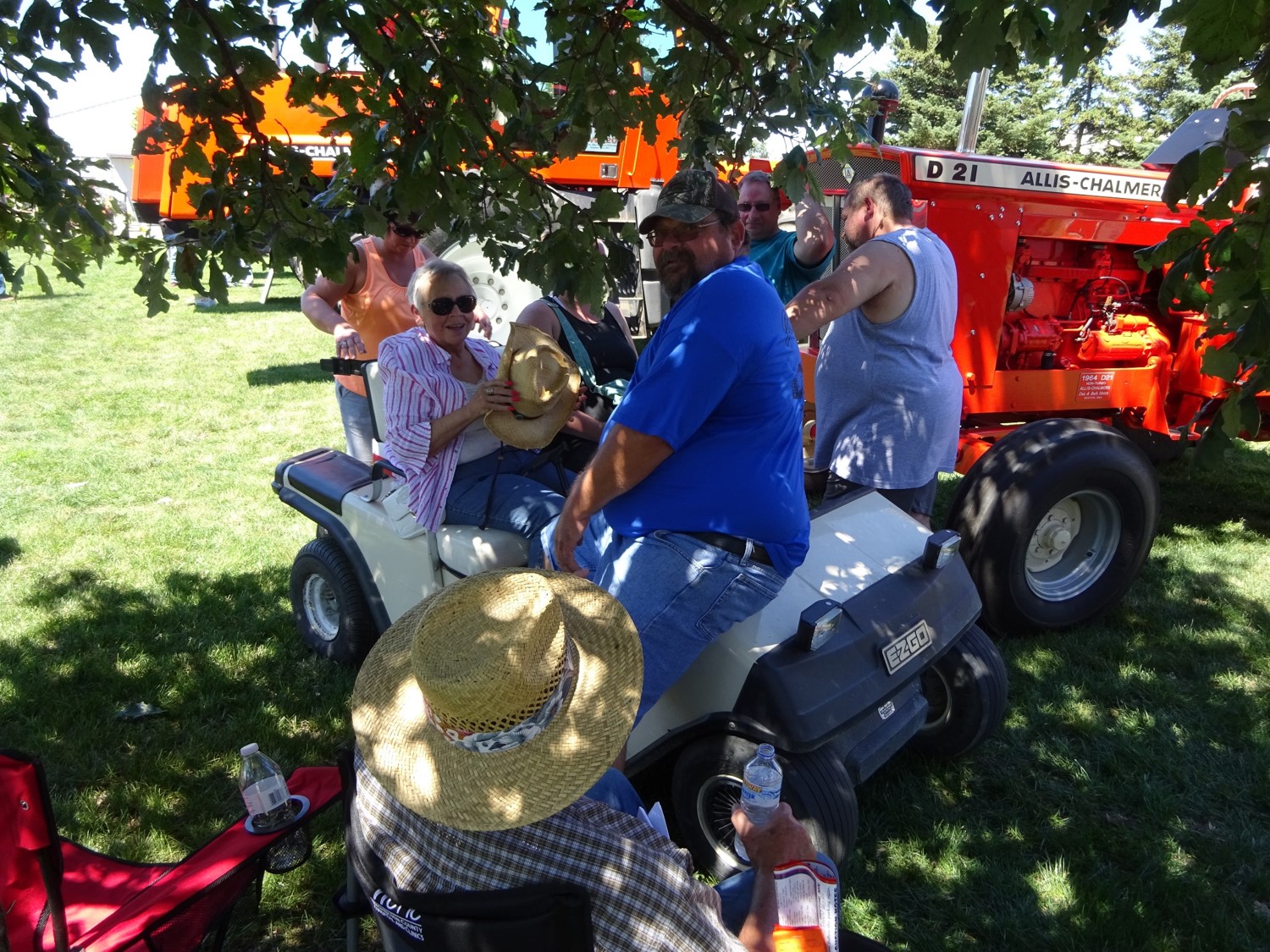 Thank goodness for the shade and air-conditioned rooms at the showgrounds, you can get out of the heat!
Lee Sackett holds a seminar on applying decals to a One-Ninety. we had about four (4) different seminars with many attendees.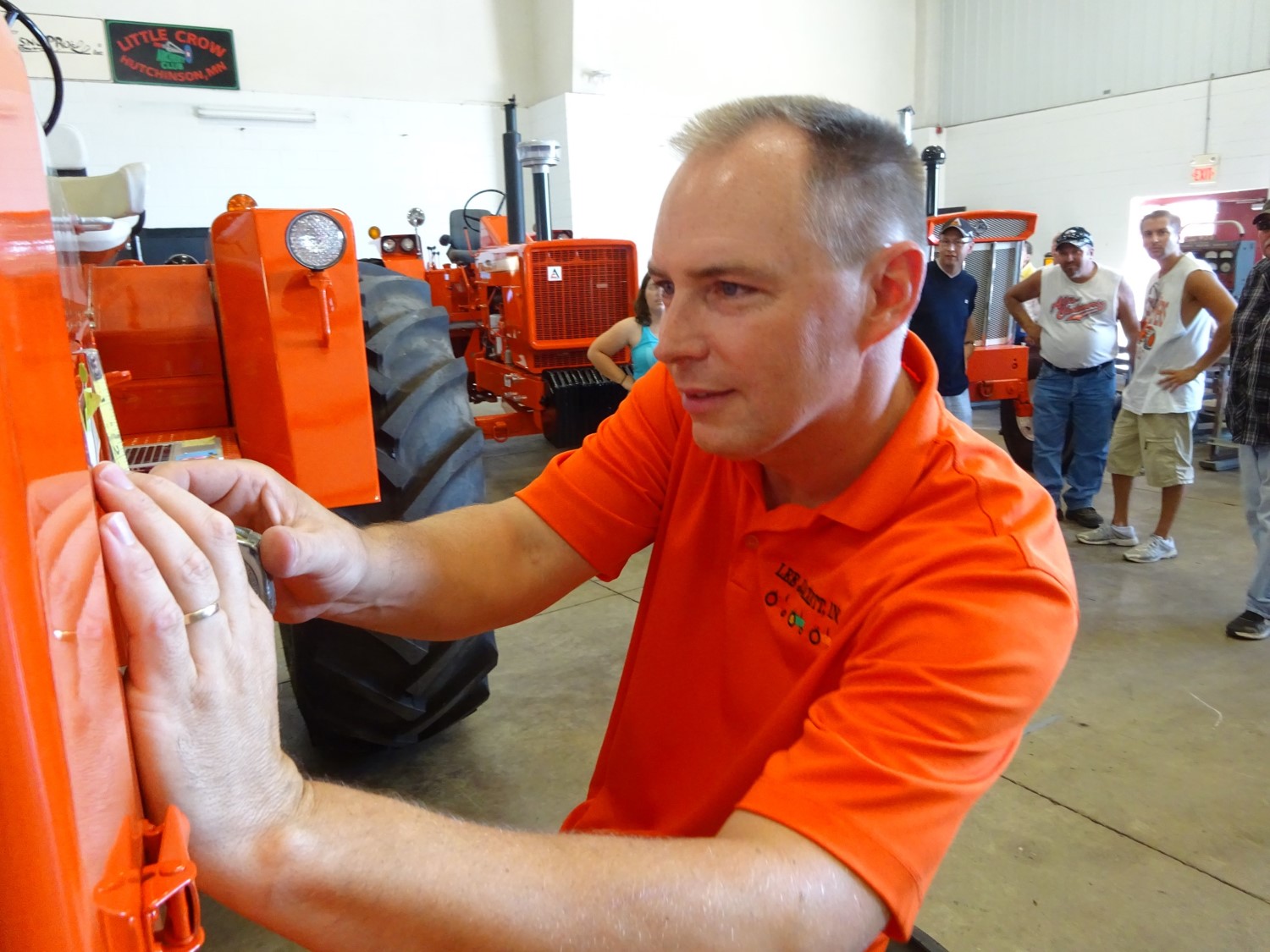 Here is a unique tractor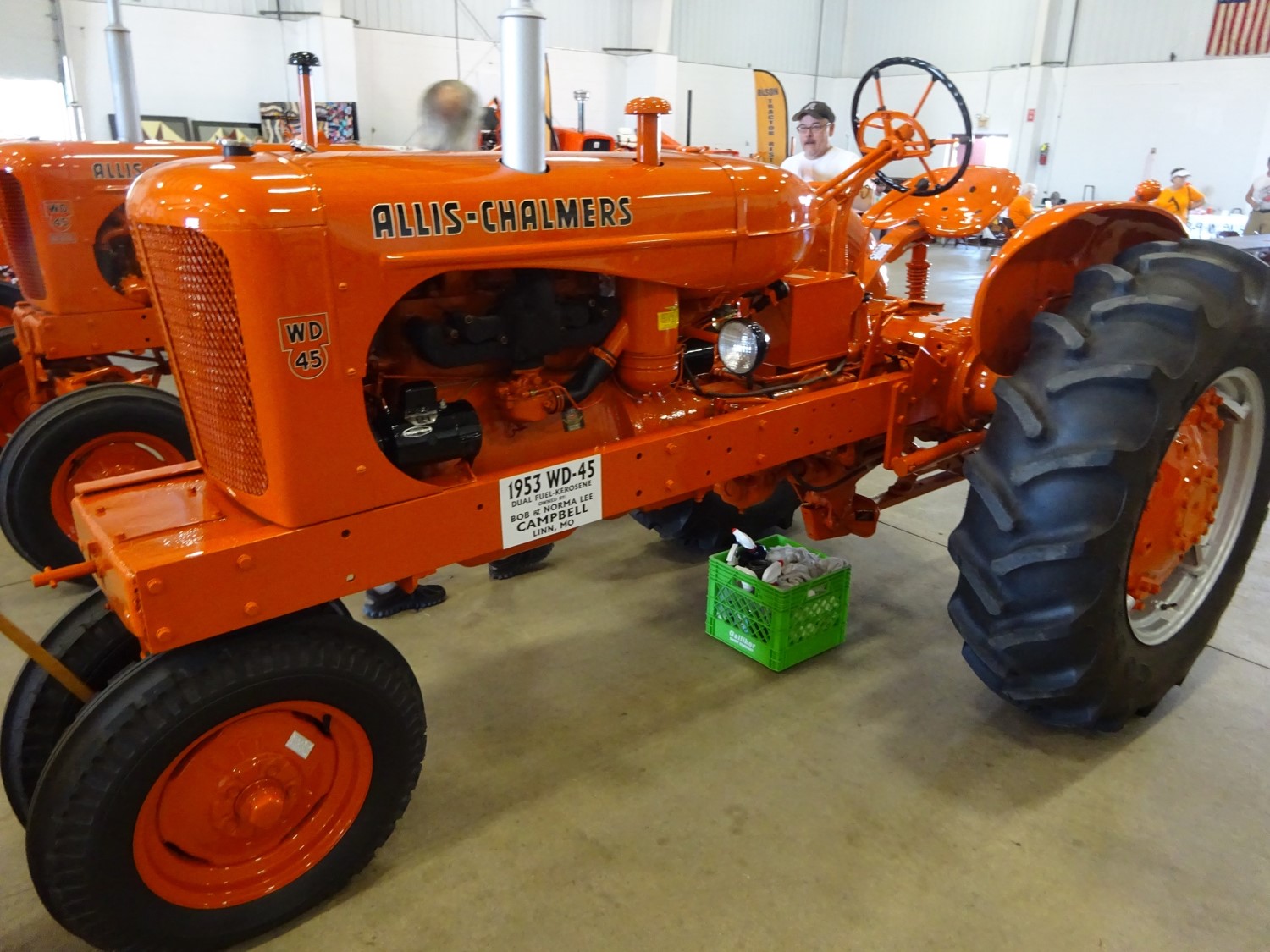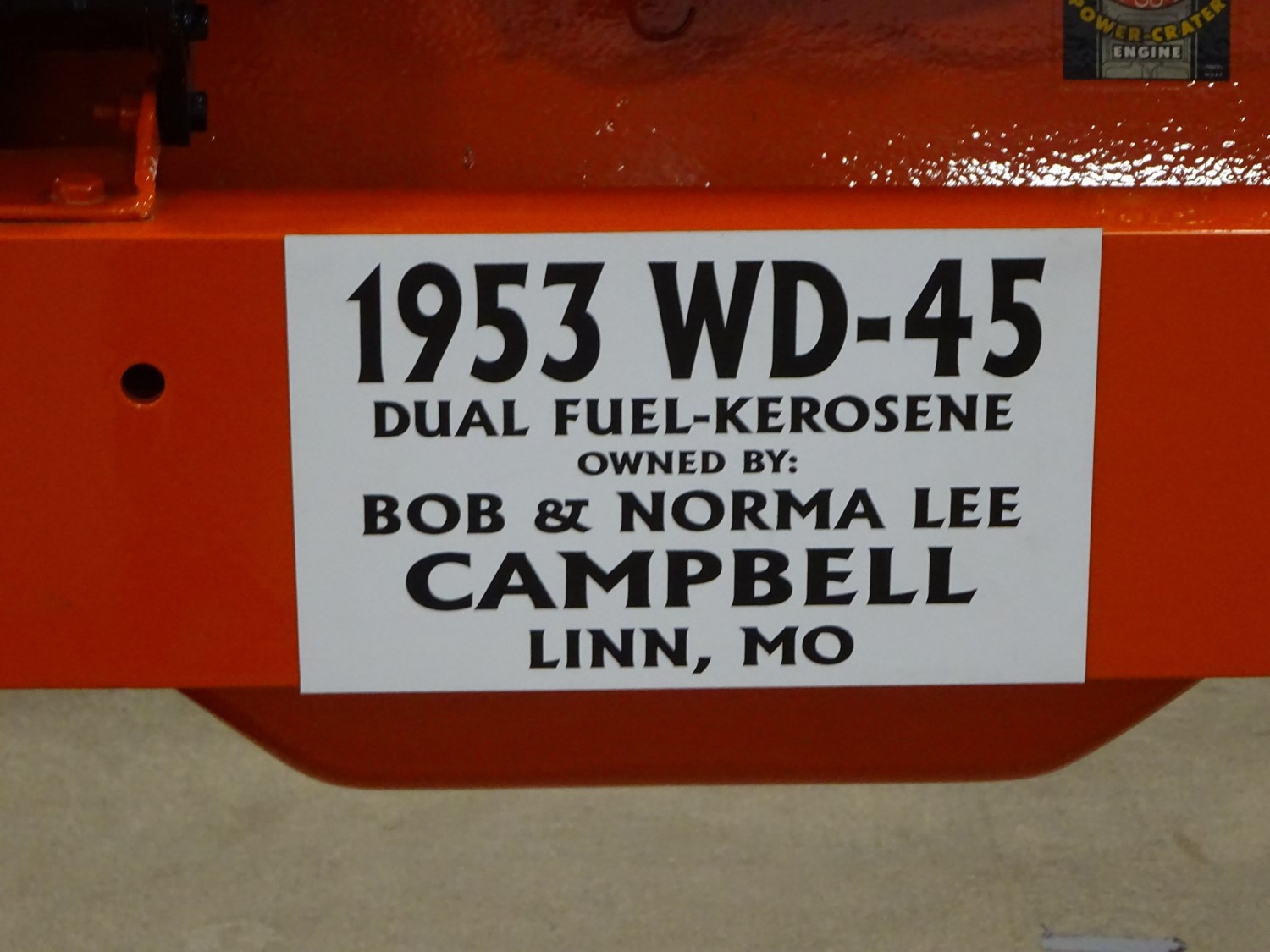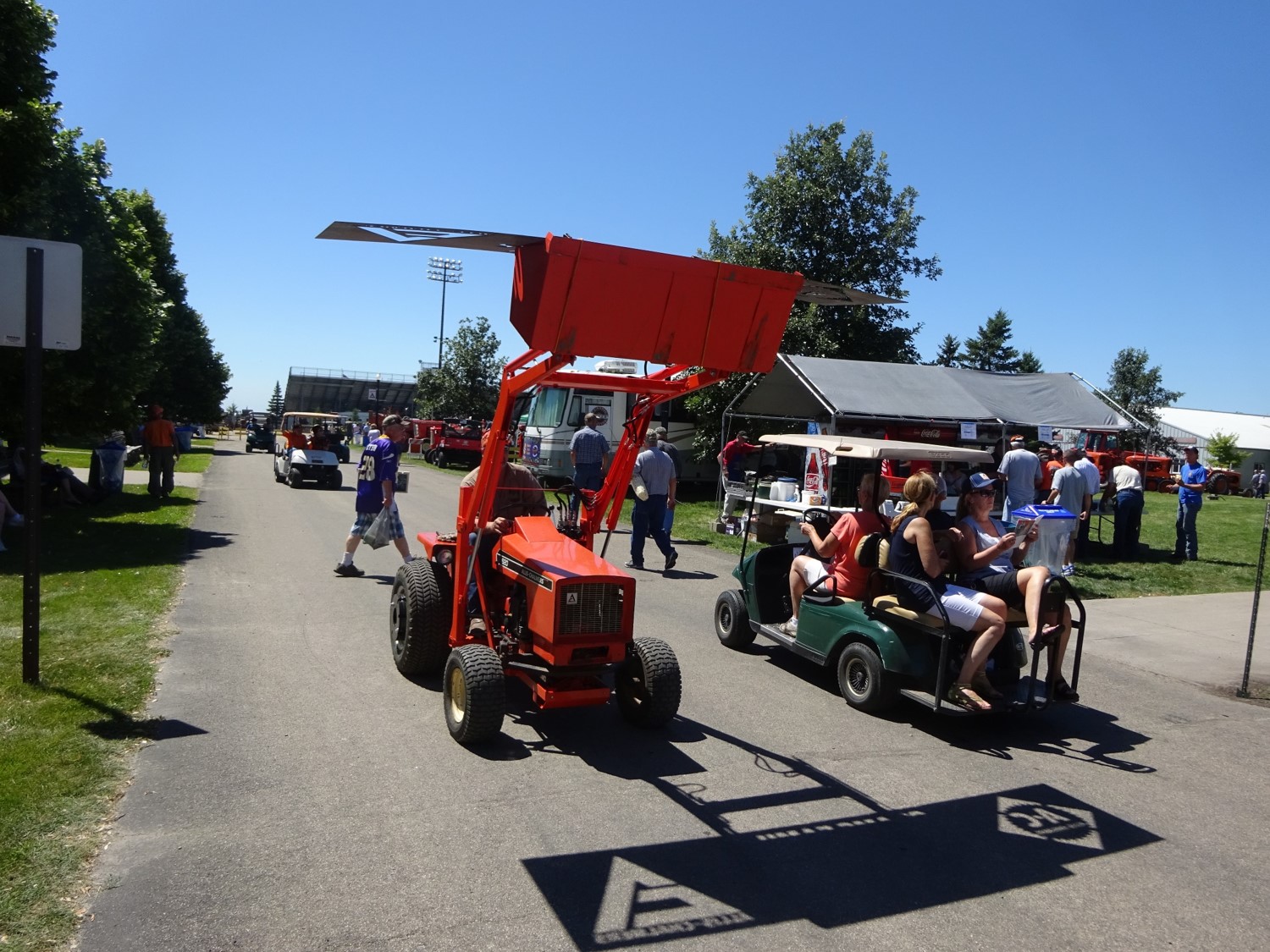 Shadows....
Beef Brisket and bar-b-cued ribs...outstanding meal!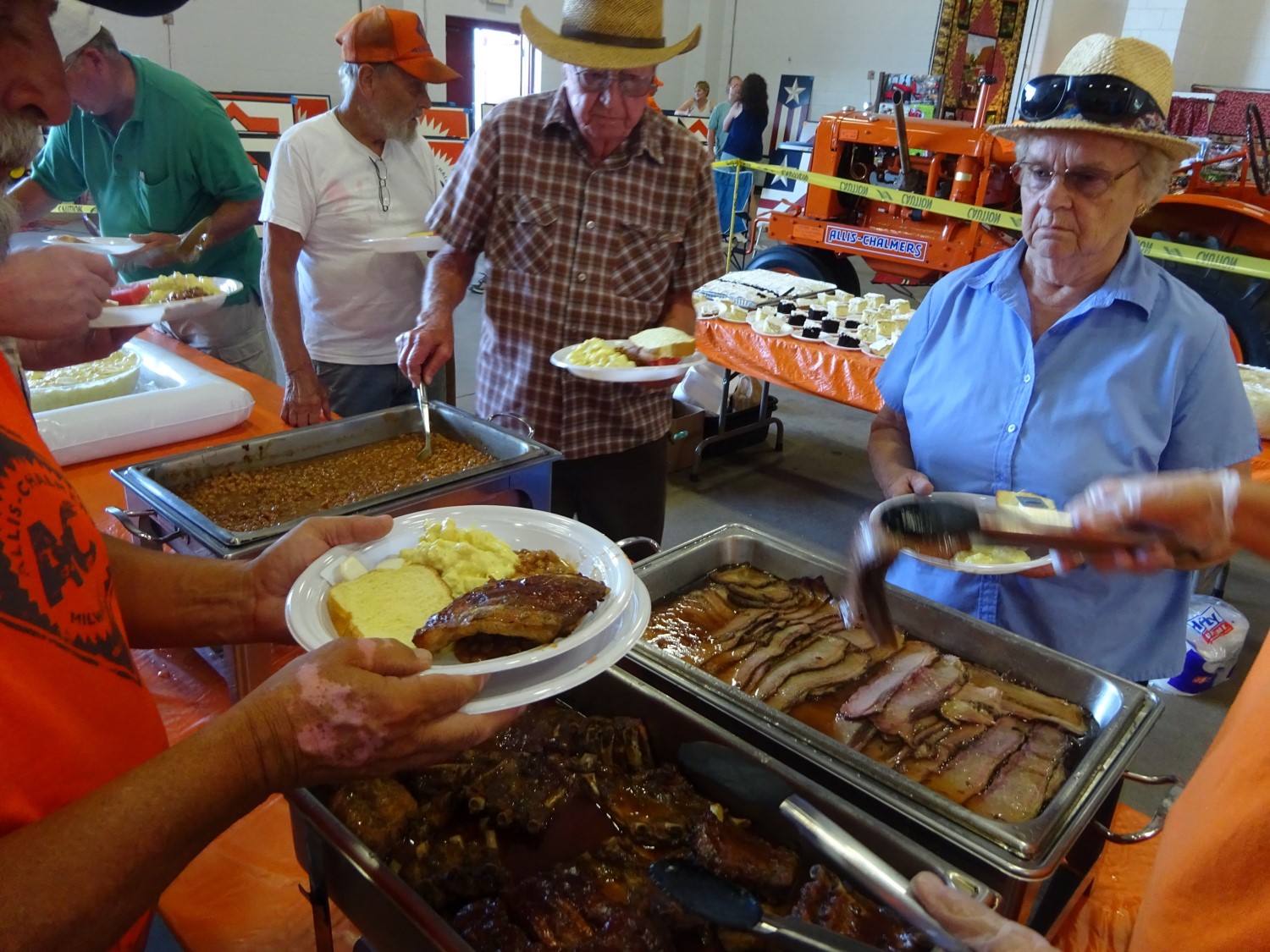 Baked beans, potato salad, watermelon, lemonade, water and cake.
Charlie Widlund and family enjoys the BBQ celebration meal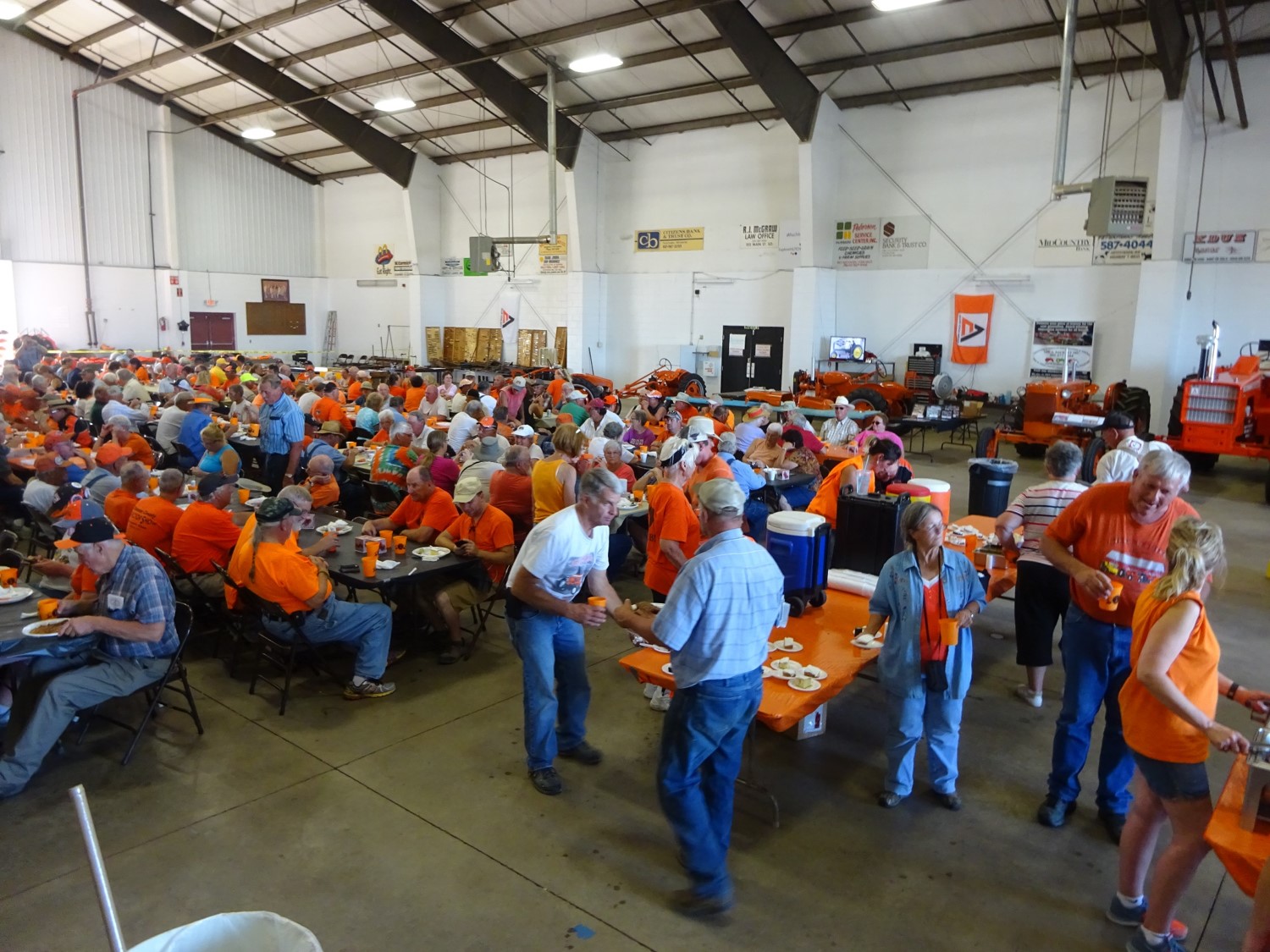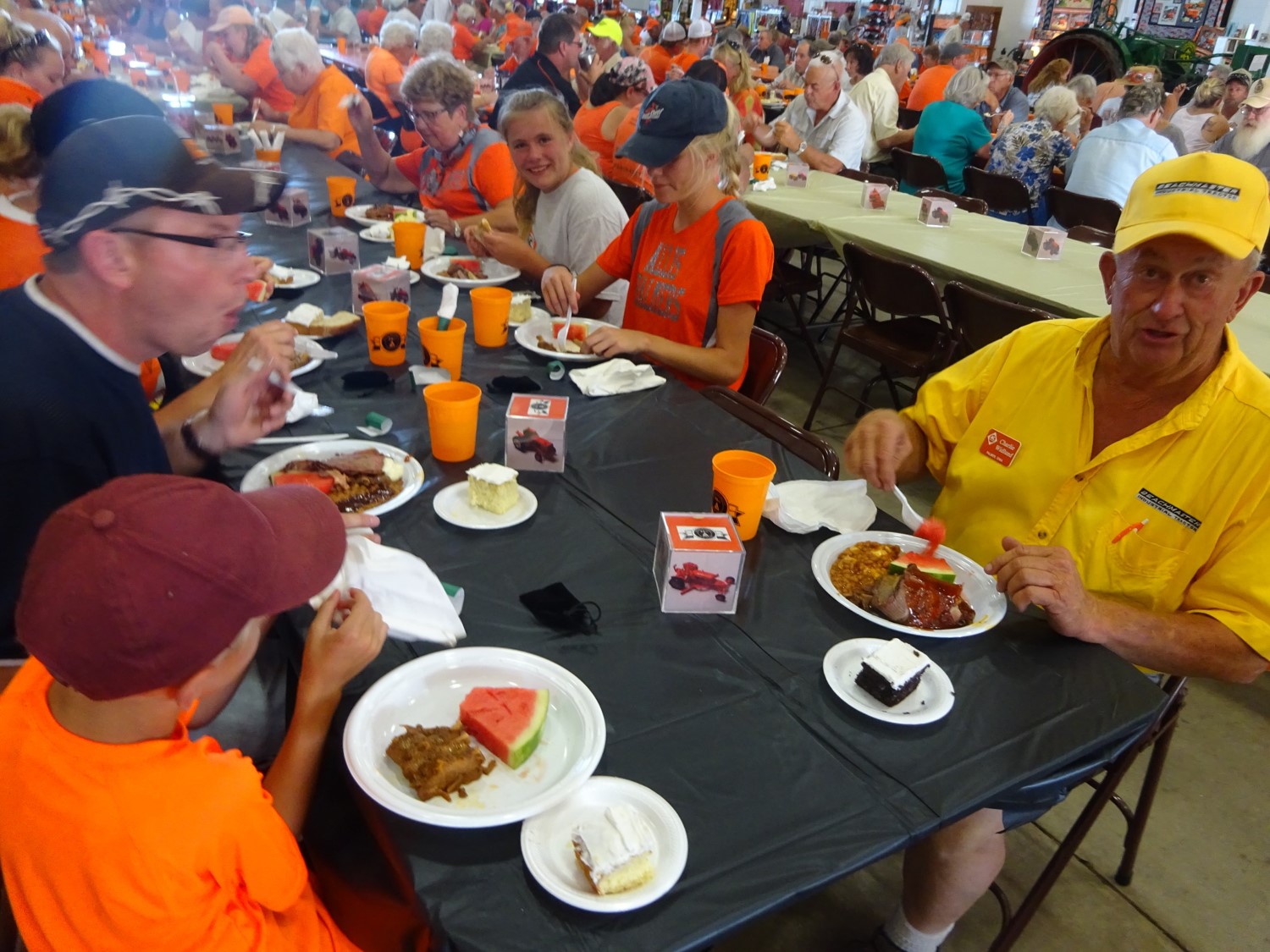 Chuck and Sherri, representing the Allis Connection, enjoys our 25th Celebration BBQ.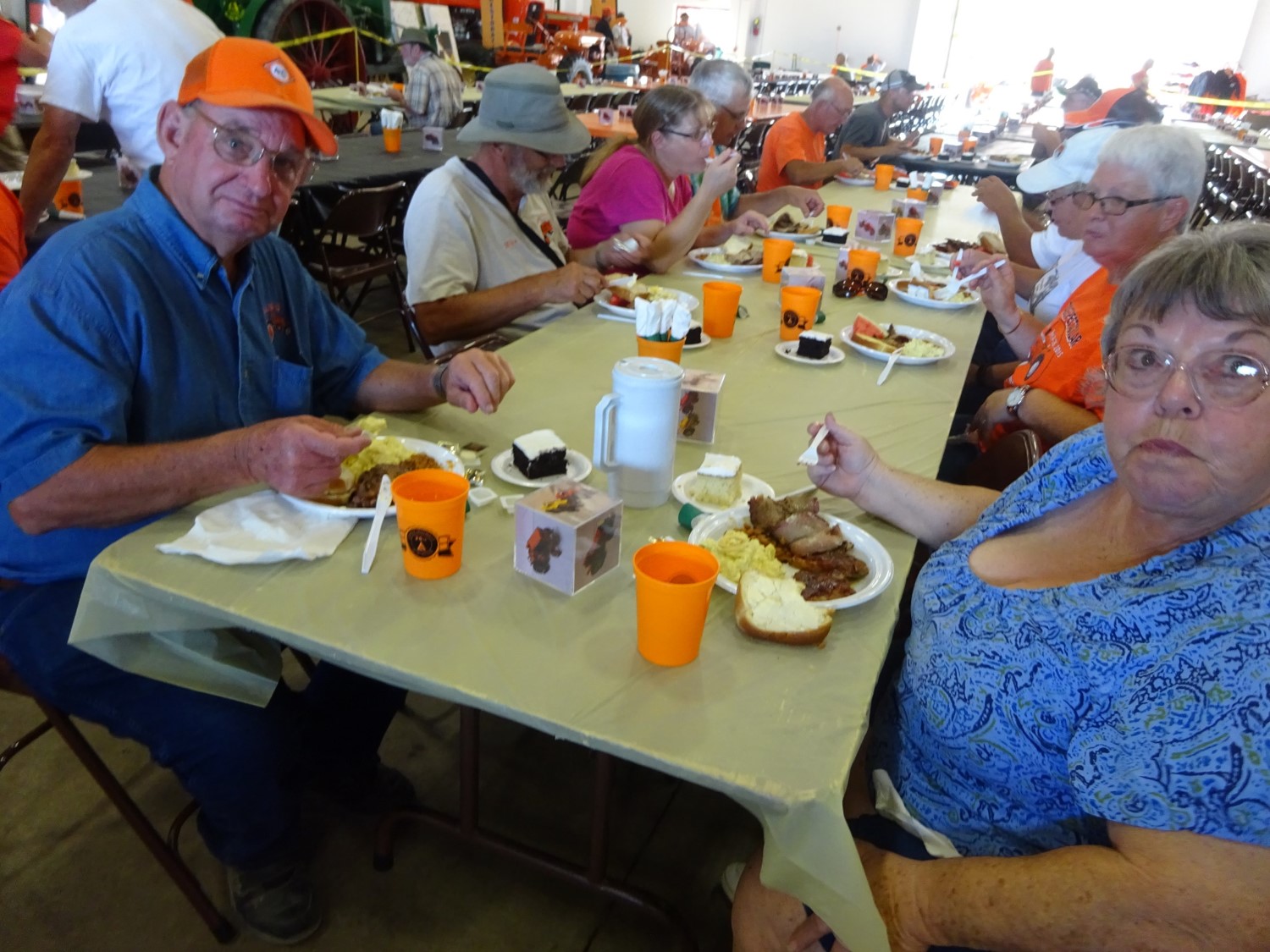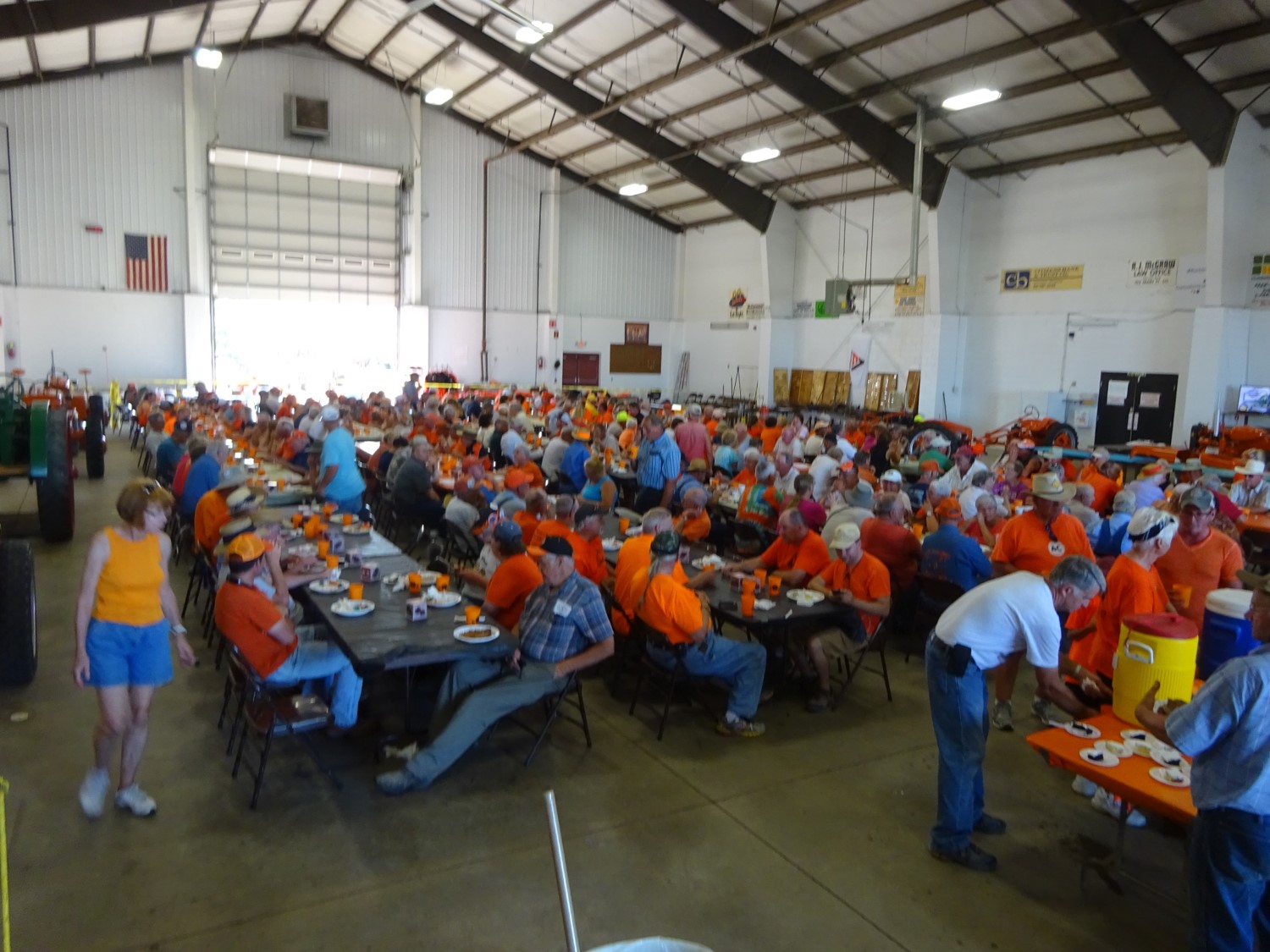 There was 320 guests at our 25th celebration BBQ. Thank you for your support in the past 25th years.
As of tonight, 178 tractors JUST on the "island". The "ISLAND" would be the center part of the show grounds....north and south of the pavilion. Thank you to all our guests and tractor collectors for their presence!