Here is the Lawn and Garden line-up from this last year's Orange Spectacular...
March 30 - Received word this weekend, a great ambassador to our club Gary Agrimson's father passed away. The obituary is as:
Paul Arnold Agrimson, 95 of Peterson, died Saturday, March 28, 2015 at Good Shepherd Lutheran Home in Rushford.

Paul was born June 19, 1919 in Peterson to Peter and Thea (Boyum) Agrimson. He was married to Ethel A. Peterson on October 30, 1942 in Wadena. They farmed near North Prairie, Vinegar Hill and Utica before settling south of Fremont in 1950. Paul enjoyed woodworking, gardening, restoring Allis Chalmers tractors, observing nature on the farm, reading, studying the Bible, and spending time with his family. He was a faithful, devote man of God who was active in many ministries at church.

Survivors include his children, Russell (Lois) Agrimson of Eagan, Gary Agrimson of Rogers, and Theone (Dave) Eide of Utica; 3 grandchildren, Erick (Jenell) Agrimson of St. Paul, Nathan (Heather) Eide of Two Harbors, and Kristin Eide of St. Paul; great-grandchildren, Gavin Eide, Levi Eide, Iver Eide, and Anders Agrimson; brother, Robert Agrimson; sisters-in-law, Jean Agrimson and June Agrimson; and several nieces and nephews. Paul is preceded in death by his parents; wife, Ethel in 2009; and brother (Orrin Agrimson) and sisters (Harriet Langseth, Margaret Currie, and Bernette Vraspir).

The family would like to sincerely thank Deborah Bowen of the Hematology Department at Mayo Clinic; the staff at Bremer Suites, Good Shepherd Lutheran Home, and St. Croix Hospice; and all those who visited and sent mail to Paul.
Visitation will be held from 4-7pm, Tuesday, March 31, 2015 at Hoff Funeral Home in Rushford. Funeral service will be 2pm, Wednesday, April 1, 2015 at the St. Charles Bible Church with visitation one hour prior. Reverend Jim Barnhart will officiate. A reception will follow the service, and then burial will take place at Arendahl Lutheran Cemetery in Peterson.

Memorials are preferred to donors choice, St. Charles Bible Church (615 W. 6th Street, St. Charles, MN 55972), Arendahl Cemetery (P.O. Box 31, Peterson, MN 55962) or the Peterson Station Museum (P.O. Box 67, Peterson, MN 55962).
Gary, our thoughts and prayers are with you and your family!
This is the working unit (Calvin Schmidt's) which the toy was duplicated from
March 28 - We have 381 units ordered as of this morning. If you are interested in ordering one and you have been holding off......you better order soon!!!! Monday morning, March 30th, the order goes in for the number there is ordered. Best be getting your order in as soon as possible!!!
This is a limited edition and only one (1) time "pour"...no more will be made after this. If you have not ordered one already, and would like to acquire this unique model for 2015, please complete one the application, found on the website at the left side titled "2015 Show Toy Order form" or click on the link. http://www.orangespectacular.com/2105orderform.html Any questions, please call Larry Karg at (320) 583-6401. The Upper Midwest A-C Club appreciates your support of our club! See toy pictures below.
March 27 - Per Larry Swenson on March 25:David Ferguson of Austin, MN passed away late last evening, 3-24-15 at a nursing home in Austin. David was a long time AC collector, tech lecturer at the Orange Spectacular Show at Hutchinson, MN and was best known for diesel pump and mechanic expertise. He was 80; services are pending.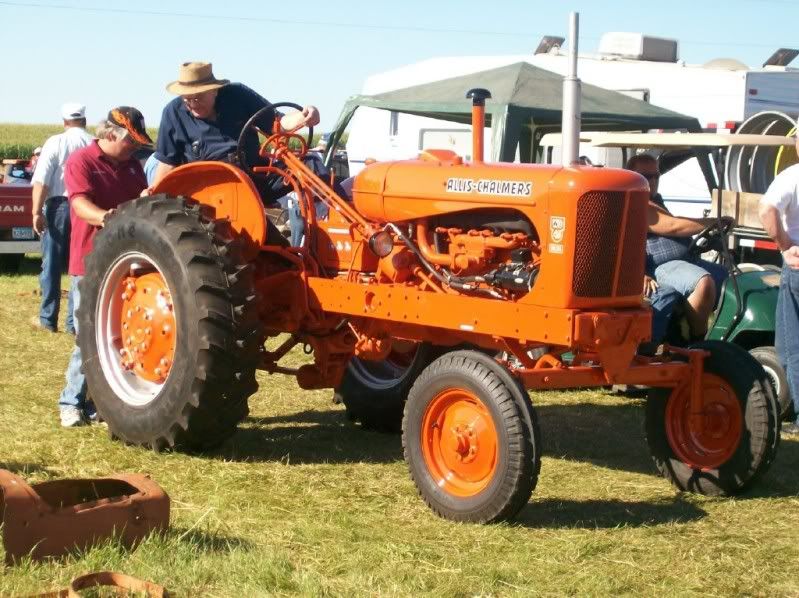 March 27, 2015 3:35 p.m.- I just got word, from home as Gary Agrimson had called...A long-time friend of the Upper Midwest A-C Club and an Allis-Chalmers collector, Dave Ferguson passed away. Funeral be on Sunday. Gary Agrimson will be have flowers sent on behalf of the Upper Midwest A-C Club and is planning to attend the funeral. I have no other information at this time.
March 23 - The Group that went to The Gathering of the Orange 2014 at Lathrop, MO
The gentleman directly behind the sign with the black hat/orange shirt is Joe Graunke, director of the Upper Midwest A-C Club is the person you need to contact if you have any questions for the Gathering of the Orange show in Wisconsin. jgraunke@orangespectacular.com (715) 790-2967
March 17 - Happy St. Patrick Day to everyone! Plan to attend the Gathering in Turtle Lake, WI in August.
March 14 - Your club's spring meeting is coming up. Mark your calendar or check our website calendar (found at the bottom of the sidebar of the website) Or click on the link to look at our complete calendar http://pub44.bravenet.com/calendar/show.php?usernum=3711912145&y=2015&m=04&d=22 . To be held, April 11, 2015 at Larry and Joan Karg's farm, west of Hutchinson. Lunch at noon, meeting starts at 1:00 p.m. Starting at 9:00 a.m., your board of directors will meet and we hope to adjourn so we can greet our members as you arrive. Let's not forget to arrive before lunch or stay after and view the Karg collection and the building of toys and memorabilia.
With the spring meeting to inform our members and guests of club plans, we have elections! Running for re-election are: board members - Terry Nowak, Randy Larson, and Bob Paulson have all volunteered for another three (3) years to serve and maintain the Upper Midwest A-C Club and to continue and support the famous Orange Spectacular. Are you interested in running for one of the seats on the board? If so, please notify me at, rlarson@orangespectacular.com or (715) 723-1908. Become involved with your club...run for election and be part of mainatining the existance of Allis-Chalmers. If you don't want such a position, your input is VERY important...please notify any of your board members and state your opinions, insights AND ideas!

March 7 - Check this out!!! http://www.wisconsinsurplus.com/index.htm ...scroll down the page to #15144-28 - Town of Minocqua, Wisconsin ....for a 1973 SnoGo MP-3D Self-Propelled Snowblower Attachment - Serial#: 2955; Hours: 2567 approx.; Engine: Allis-Chalmers 3500 diesel; Capacity: Approximately 1800 tons per hour; Cutting Width 100", blower height 48"; Extra chains and sprockets available
- CONDITION: Good working condition, some surface rust
- LOCATION: 7875 Gun Club Rd., Minocqua, WI 54548
- CONTACT: Abby Trapp at 715-356-5296 or office@townofminocqua.org - Inspections by appointment 7:30am to 3:30pm, M-F - Call or email with questions and to schedule inspections/pick up Below are examples of the snowblower....



February 28 - Austin Fredrick has posted information about the Allis-Chalmers fuel cell tractor...what a science accomplishment! Austin's article can be found at https://austinfrederick.wordpress.com/2015/02/28/allis-chalmers-fuel-cell-tractor/
Austin has attached a video of the tractor and its technology, too. https://www.youtube.com/watch?v=v9peJne24lM NICE JOB AUSTIN!!! Have you ever seen the fuel cell tractor??? If not, it is on display in Hutchinson, MN....per Austin, ...."After its tests were conducted, Allis-Chalmers donated the fuel cell tractor to the Smithsonian. The tractor is currently being loaned to the McLeod County Historical Society in Hutchinson, Minnesota, for display. If you attend the annual Orange Spectacular in that city, be sure to take a quick detour to see this piece of technological
history.
February 22 - I found this website on the Allis forum.... www.georgenesbitttractormuseum.com George Nesbitt was at our show last year with a quilt his wife made, The quilt can be seen on our website page "2016 Quilt Show and Rules" page or the direct link http://www.orangespectacular.com/quiltshowandrules.html Georges grandaughter has developed the page. I asked George if it was ok to advertise the website on ours...he was excited to hear I was interested. "Nice collection George!"

February 22 - I have added a "Club Merchandise" page to the website. Look at the left side and check what we still have for sale! Or you can click on the link... http://www.orangespectacular.com/clubmerchandise.html Birthdays are coming....something special for that special person. Our cake pans, a huge sellout during the 2014 Orange Spectacular, will be offered for sale soon. We are working with the cake pan distributor as their website link, for us, is not working....Keep a look-out for your chance to order these cake pans soon, on our "Club Merchandise" page

How about some 25th anniversary ideas and input....still looking for an Anniversay Committee to be put together and help me take care of special events to be done July 2016.

Febraury 21 - During Christmas, Rhonda and I visited her brother and family in Bakersfield, CA. Look what we saw and visited while in Bakersfield...


Sign at the corner of the store The front of the dealership

We went inside to look the place over. Rhonda and I introduced ourselves . We mentioned, to the partsman, where we were from....he asked us if we know anything about a show (somewhere out east) which still keeps Allis-Chalmers "alive". We told them were very involved in the club as we were club members. I saw no Allis-Chamers NOS. Some years ago, this store had a fire and some of the A-C tractors were lost...now they have a nice showroom again but with Kubota tractors for sale...No Allis-Chalmers tractors in back( for service or sale).
Was great to "feel at home" with the triangle sign out front. Robert (Rhonda's brother) called today and stated the Allis-Chalmers sign is GONE! The partsman did tell us, one of the mechanics, has a collection of Allis-Chalmers. Maybe the mechanic took it home....
February 21 - Other signs/symbols associated with Allis-Chalmers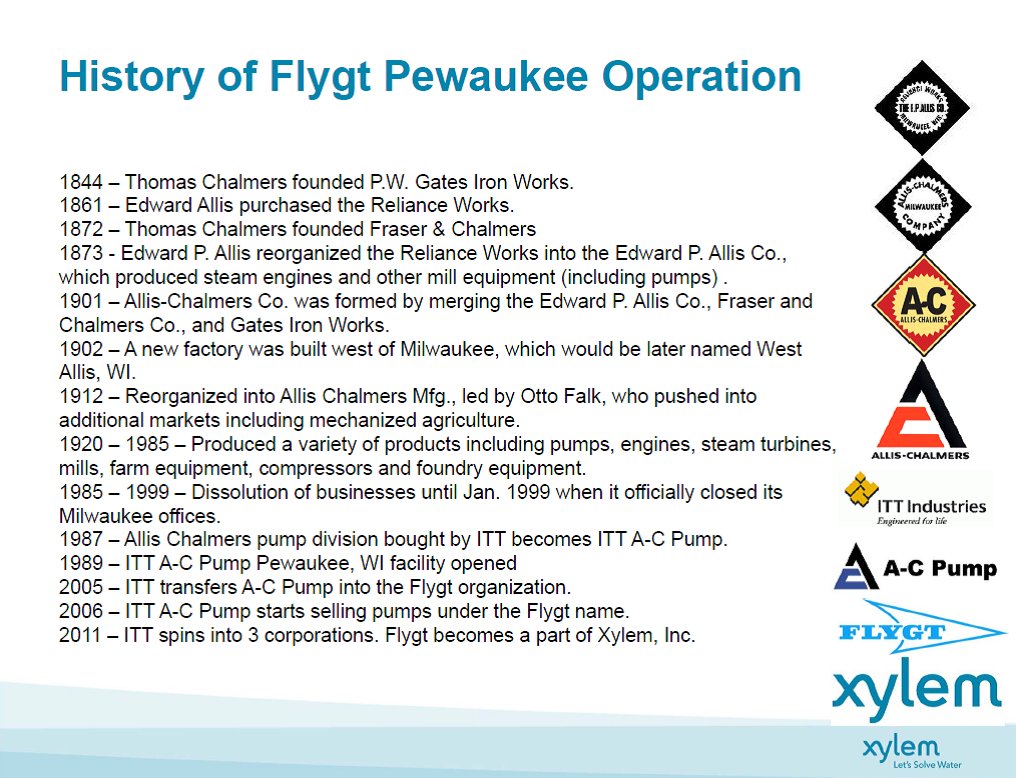 Febraury 15 - On October 26, I posted a survey. I have still have a survey looking for you input. I have recieved a few opinions. The opinions which I have recieved are very honest AND great ideas. Ideas which I had never thought of! These ideas I will be passing to the Upper Midwest A-C Club board of directors. We will be discussing these ideas in the near future. For our frieinds who have participated, "THANK YOU for your time to complete the survey!" If you have not done the survey yeat, please take a moment to help us plan the future. Click on the link and add your opinion. https://www.surveymonkey.com/s/KHDMYSQ

February 15 - We have started getting serious for the 2016 (25th Anniversary). I have contacted the 2008 raffle tractor winner. Cal Simenson of Dodgeville, WI is still using his 1962 D12 Series II with a finishing mower. He tells me he really likes this tractor because his wife can use it, also, as it is so easy to drive. He plans to put our request, on his calendar, to bring his raffle to the 2016 ORange Spectacular. We are going to try to get all of the raffle tractors back to the Orange Spectacular, as we celebrate teh 25 years of the Orange Spectacular!
Febraury 15 - Just talked to our raffle tractor winner- 2001 which was D14 won by Elwood and Marilyn Meier of Pierce, Nebraska..inviting Elwood and Marilyn to bring their D14 back to the show for the 2016 Orange Spectacular. He sounded favorable. "Thank you Elwood for taking time to talk, unknowning you had company at your home."

Febraury 15 - Look...Plan....Attend....
38th ANNUAL
PIERCE
OLD TIME
THRESHING BEE
Featuring Allis-Chalmers Tractors and Equipment
Saturday & Sunday - September 12 - 13, 2015
Pierce County Fairgrounds
Pierce, Nebraska
An Allis-Chalmers D14 will be a raffle tractor
For More Information Call:
Elwood & Marilyn Meier at 402-329-4245
Mike Kroupa at 402-329-6929

February 9th - Just added a couple more pages, located on the left side of the website...Featured Tractors/Equipment Information 2015 and History Walk - Roto Baler / All Crop Combine Enjoy!

February 8 - It is getting to that time of the year when our show schedules start to be filled. We are looking for more volunteers...we are asking for just an hour or two for the WHOLE three-day weekend... If interested in or have any type of question, please call Rhonda (715) 723-1908. Your assistance is VERY MUCH appreciated!

Febraury 5th - Just created a new page.....Bridges to Kentucky....Check out the sidebar of our website. We have a new author Glenn Bridges, who lives in Mt. Washington, Ky. (just south of Louisville) and has built Allis-Chalmers implements in 1/16 scale. He started August 8th, 1980 (his 26th b'day) and enjoys the hobby more than ever and have had several pieces the the custom built issues of "Toy Farmer". His museum consists of a few Brenneis, La Crosse, Advance-Rumely, Birdsell, Buda, Monarch and Gleaner pieces all scratch built plus several tractors, some 218 pieces /w/ 18 to go until the collection is finished. With his talent, I think he has only started..... http://orangespectacular.com/bridgestokentucky.html Thank you Glenn for your participation!

February 1st - Can you help locate this tractor???


February 1st - Where are they?? As the Upper Midwest A-C Club prepares to celebrate the 25th Anniversary of the Orange Spectacular, we are looking at special events (we need your ideas too). So to help celebrate this milestone, the club would like to find the winners of OR the present owner of our past raffle tractors. It will be quite a feat, but have as many if not all, of the past raffle tractors on the showgrounds on the 4th weekend of July 2016. We need your help....do you know the following winners or do you know where the following winners/tractors are?
Show of 1994 - The "B" raffle tractor was won by Bill Becker of Foristell, Missouri
Show of 1995 - 1944 "C" Allis-Chalmers - Ted Nichols of Elk River, MN. Was called by phone
Show of 1996 - CA Allis, Anton Peltzer of Ramsey, MN
Show of 1997 - Raffle tractor "G" – Ray and Lois Tuma, Lonsdale, MN
Show of 1999 - D- 12 – Glenn Sider, Canada
Show of 2000 - 1959 D-10 - Nancy Dobratz - Watertown, MN
Show of 2003 - WD 45 Diesel Tractor, Philip Lewis – Louisville, IL
Show of 2005 - AC D-17, Duane Campbell, Currie, MN
Show of 2007 - AC 1952 IB, Has been sold to Chuck Smith, Oelwien, IA
Show of 2009 - AC 1962 D-10 Series II, Douglas Anderson, Finland,MN
Show of 2010 - Series II, D-15, Brandon Bursack - Canby, MN
Show of 2011 - Series II, D-10, Jared Groth - Garber, IA
If you know any of the above posted winners OR where the past raffle tractors are...PLEASE, contact me as soon possible, so we can plan to coordinate to have these tractors on the grounds for display in 2016. Contact me by phone at (715) 723-1908 or at rlarson@orangespectacular.com . As for winners not posted, I have their contact information available. I plan to personally invite them to attend our 2016 show and bring their prized possessions, including the raffle tractor of that year. We appreciate your cooperation and assitance!

January 31 - Just another day closer to the first day of summer. For our guests in the southern part of the U.S.A., your summer is year 'round...enjoy. It is getting to that time of the year when our show schedules start to be filled. We are looking for more volunteers...we are asking for just an hour or two for the WHOLE three-day weekend... If interested in or have any type of question, please call Rhonda (715) 723-1908. Your assistance is VERY MUCH appreciated!

No Friday night entertainment for the 2015 Orange Spectacular. Saturday night will be Prairie Rose Band


The Prairie Rose Band also plans to participate in our Sunday Church service being held at 8:30 a.m., July 26, 2015. Bring a lawn and plan to be inspired by Lester Schuft's message and Prairie Rose's musical selections during this special time to enhance our Christian lives.

Tractor ride this year, on Friday night; from the Showgrounds and around Hutchinson. Director Bob Paulson, Tractor Ride Coodinator, can give you more information if you have any questions. bpaulson@orangespectacular.com or give Bob a call at (320) 327-2800. Yes, we will have people movers going on the trip for our guests who prefer to ride and not drive. This is such an exciting event to see so MANY guests enjoying themselves! Plan to ride along or bring a tractor and plan to attend our tractor ride, July 24th, 2015. Pray for a warm and dry evening...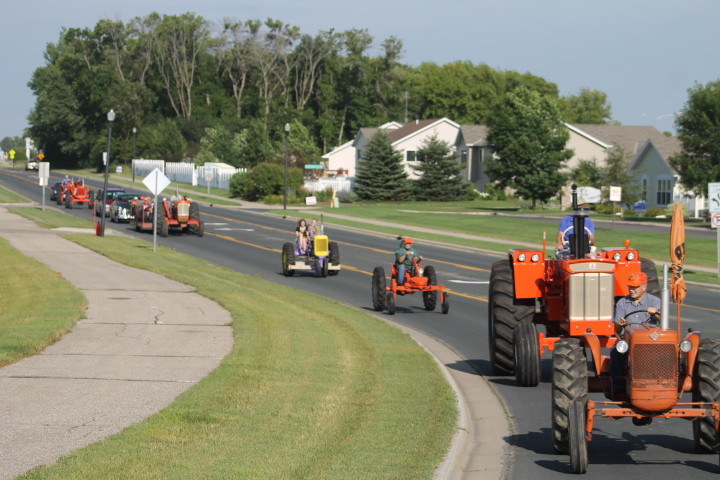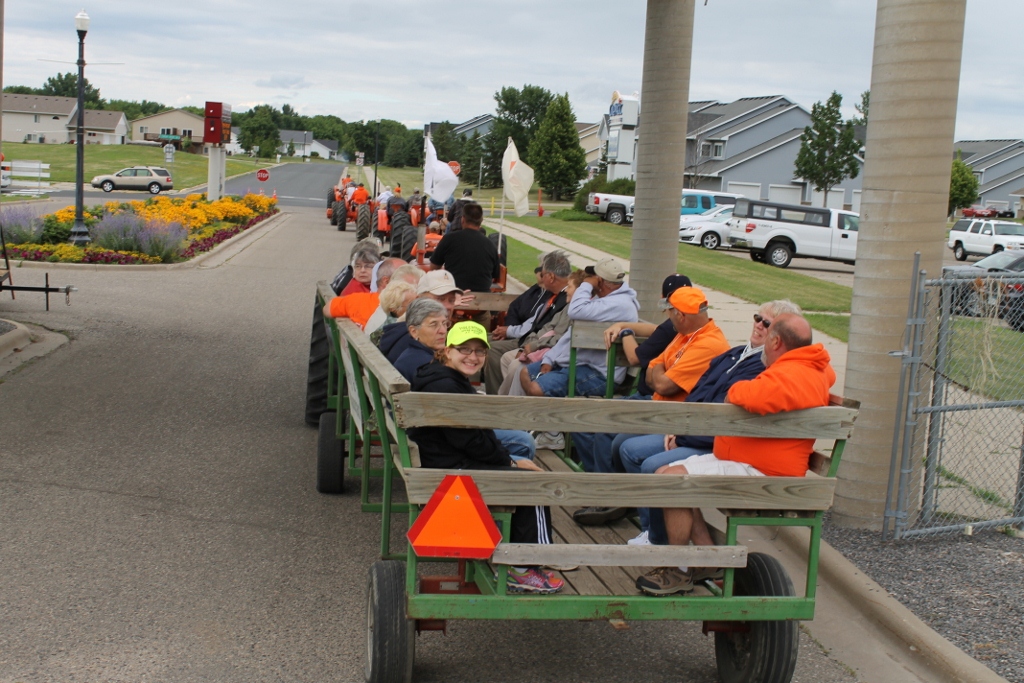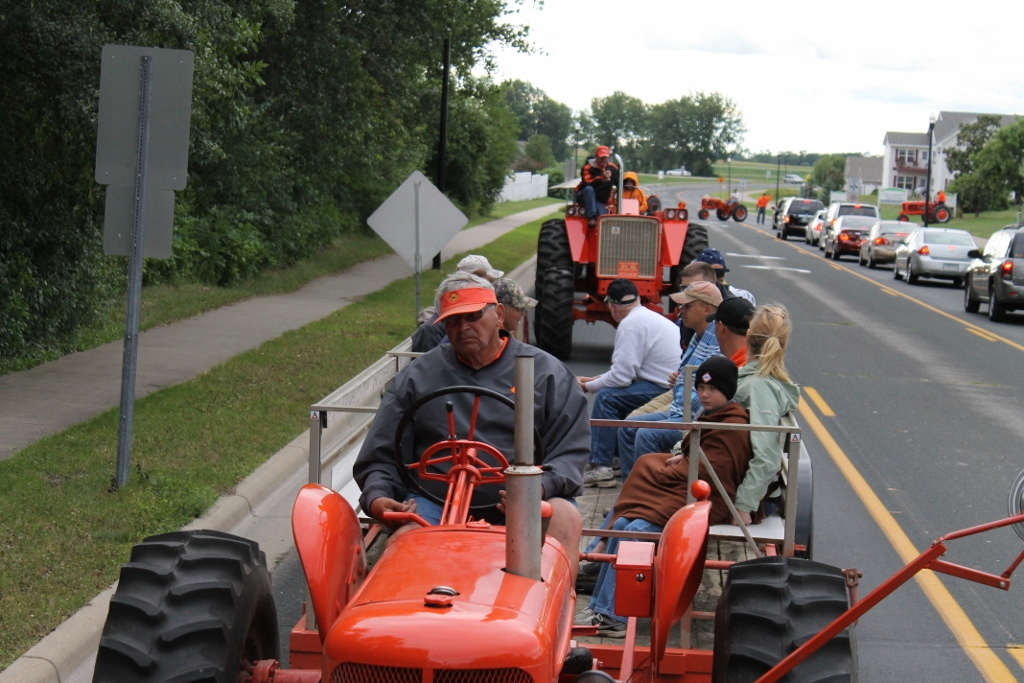 January 30 - Check out some of these Facebook pages https://www.facebook.com/photo.php?fbid=853655164675860&set=gm.10152691086360773&type=1&theater
https://www.facebook.com/photo.php?fbid=853655648009145&set=gm.10152691088405773&type=1&theater
https://www.facebook.com/groups/49706370772/?fref=nf
https://www.facebook.com/photo.php?fbid=853653208009389&set=gm.10152691077305773&type=1&theater
https://www.facebook.com/photo.php?fbid=853652601342783&set=gm.10152691074635773&type=1&theater

January 30 - Another page has been added to our website...."Orange Spectacular Show Toy History"...see on the right side of this page or...click on the following link to see what toy models we have made http://www.orangespectacular.com/showtoycollection.html

January 25th - Larry has sent me pictures of the TL-W Tractomotive, this year's show toy.


Picture from book: Allis-Chalmers Agricultural Machinery by Bill Huxley


If you have not ordered one already, and would like to acquire this unique model for 2015, please complete one the application, found on the website at the left side titled "2015 Show Toy Order form" or click on the link. http://www.orangespectacular.com/2105orderform.html The Upper Midwest A-C Club appreciates your support of our club!
January 20 - Ladies....we have a quilt contest coming up! We will be featuring AND displaying the competing quilts at the 2016 (our 25th Anniversary) Orange Spectacular show. Intersted in making a quilt and being part of this exciting event? Please see the details on the side menu and click on the like "2016 Quilt Show and Rules". It is just not quilts...there are OTHER CATEGORIES, too!!!! Check it out!!!!!!!!!!!!!!!



2016 has become closer to becoming reality....July 2016 is the Orange Specatacular's 25th Anniversary....Your board of directors wants to make this 25th show to be a real milestone!!!! Can you help with making the 25th a huge success? Let me know if you could help take on a couple of activities/ideas for coordination? We are looking for an Anniversary Committee to come to together, come up with ideas, designate respondsibilites to other assistants, etc... Communication with this committee can be done with email and phone calls....I would be MORE THAN HAPPY to assist the Anniversary Committee in any guidance....we are only a 1 1/2 years away....